Home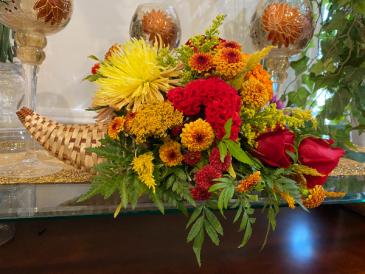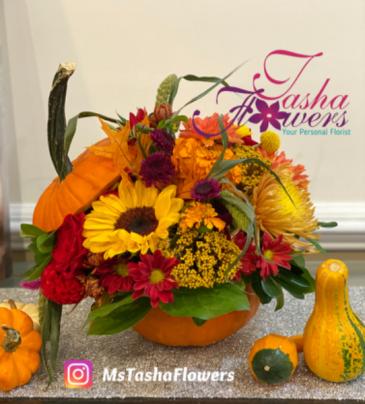 Hello Pumpkin
Thanksgiving and Fall Centerpiece
It's pumpkins for the win! Your table will be the best one ever. Choose this cheerful and fun floral centerpiece that's guaranteed to be the conversation piece of the day. You will receive a real pumpkin full of seasonal flowers and topped off with its "cap". Everyone will love your centerpiece. It's so adorbs! Mini gourds not included.
Trio of Succulents
Thanksgiving plants
Looking for something for Thanksgiving that you can get now and keep after the turkey is gone? How about Tasha's Trio of Succulents? Get this table topper of succulents to decorate a home (or office) instantly! The selection varies but the beauty does not. Have a special request? Let us know. We may be able to customize your design.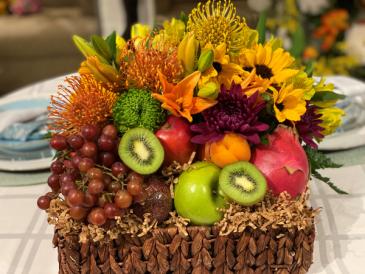 Tropical Sun Flowering Fruit Basket
Fruit Basket
Since when did eating healthy look so good?! Not only is the fruit fresh but so are the flowers! And if it couldn't get any better, you get a keepsake basket to hold all those things that matter to you. Order this delicious tropical fruit basket and share with the ones you love.